What if your budget actually worked FOR you and not against you?
What if that same budget could help you achieve your most important financial goals and help you achieve financial freedom?
Well, I'm here to let you in on a little secret: your budget can do just that.
Now, I imagine you're laughing right now, but I'm being completely honest with you. It's 100% true.
Now it's time for YOU to be honest.
Have you said any of these things before?
"I've tried budgeting before, but an unexpected expense always gets me off track. Just when I think I'm getting ahead, I'm right back to square one. I just don't know what I'm doing wrong."
"Budgeting is too restricting. I feel like I can't do anything anymore. You only live once, so I might as well spend all of my money on the fun stuff. Things will work out one day."
"I just don't have time to budget. There's too much going on in my life and I'll get to it when I have more time."
"Things will be better once I make more money (or win the lottery, or get that inheritance, etc.). That money will solve all of my problems and managing money will be much easier."
"I've done well so far and have no debt, so I don't see the need for a budget right now. I'll make adjustments later if I have to."
Is your jaw on the floor right now?
Are you muttering to yourself, "How does he know that's what I've been saying to myself?"
Well, it's because I've heard almost every excuse in the book and quite frankly, every single one of those quotes above are lies.
Check out the sample lesson below and find out why.
Over the course of a year, I meet one-on-one with approximately 300 individuals and families to talk about their personal finances.

Can you guess how many of them LOVE budgeting?

You guessed it.....ZERO!

I've heard all of the grumbles...

"It's too restricting."
"An unexpected expense always gets me off track"
"It takes too much time"
"I can't get my significant other on board"
"Things will be fine once I get that raise/win the lottery/etc."
I imagine you're no different.
Budgeting isn't fun. But you know it's necessary.
It's a crucial part of a sound financial plan.
Whether you make $25,000 or $250,000 per year, you can easily spend it all if you're not careful.
But how can you build a budget you'll stick with, while avoiding all of the grumbles I've already mentioned?
Well, that brings me to why you're here.
I want to teach you how to build a better budget. One that will catapult you toward financial freedom.
In this course, I'm going to show you how to....
Gather the right information needed to create your budget
Set smart financial goals and use them to avoid the debt/savings roller coaster
Create an annual budget and plan like you've never planned before
Budget for periodic expenses
Budget for the fun stuff and incorporate guilt-free spending
Budget with a variable income
Prioritize debt repayment
Use budgeting software (with on screen instructions!)
Talk money with your honey
Set up your budget so it requires low maintenance
In addition to everything listed, I'm going to give you access to all of my fill-in forms and even show you how to use them. These will definitely help make the budgeting process easier!
I'm literally giving you everything I've created and taught on budgeting.
Here's an outline of the main sections and underlying lessons:d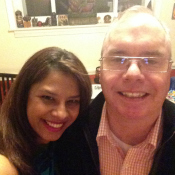 "Our relationship with money is one of the toughest - and most important - relationship in our lives. Adam helps you navigate those waters with sensitivity and confidence, giving you an actionable roadmap for your future."
- Shonali & John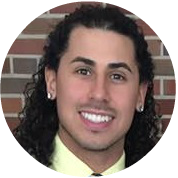 "Adam is extremely knowledgeable in his field and is able to break down his concepts in an easy to follow way for your progression and success. He truly listens to what I need to say, pinpoints my areas of improvement and sets me on the right track. You will not be disappointed. You'll only question why you didn't commit sooner!"
- Nathanael R.
Hi There!

&nbsp &nbsp
&nbsp &nbsp
My name is Adam Hagerman and I'm a CERTIFIED FINANCIAL PLANNER™ professional and Accredited Financial Counselor® dedicated to helping people just like you, achieve financial freedom.
As a full-time financial coach, I talk to individuals and families about their finances day in and day out. I'm a financial professional that tells you like it is and doesn't try to sell you expensive products. My passion for financial education is extremely high and I'm at his best when I'm in front of a crowd talking about personal finance.
I look forward to helping YOU achieve financial freedom!

Frequently Asked Questions
How long will I have access to the class?
How does FOREVER sound? This course is self-paced which means you can take it at any time and in any place with an internet connection. You can take it once or multiple times over.
When was this course last updated?
This course was updated in March of 2016 and will continue to be updated on an as-needed basis. Plus, if you purchase the course now, you'll receive all of those sweet updates for free.
Is this course mobile and tablet friendly?
Yep. This site is fully responsive so feel free to view it on your cell phone, tablet, PC, Mac, hologram machine, etc.
Is there a magic pill? What am I going to learn in this class that I couldn't find somewhere else?
Nope. There's no magic pill here. Topics in this course are available somewhere out there on the World Wide Web if you're willing to do all of the work. However, this course will easily pay for itself as it's designed to help you work on the right things at the right time and provide you with the support you need to succeed. You're not able to Google that.
How long will this take? I don't have much time in my busy schedule.
When it comes to managing money, slow and steady wins the race. This course is designed on that saying. My goal is to have you spend a few hours per week in the early parts of this course. Then as things begin to come together, you'll need to spend less time maintaining what you've created. Just remember this - your finances will be around forever. You need to commit some time to managing them every week.
Is there a refund policy?
I truly believe that if you put in the work, this course will help you build a budget you'll stick with. However, if you work through the materials, complete the forms and you're still struggling, I'll be happy to provide you a refund within 60 days.
This course is will provide you with everything you need to ensure you're doing the right things at the right time.
It's a no-brainer if you want to...
Know exactly where you've been spending money

Stop watching your debt go up and down like a roller coaster

Save money for the financial goals you actually want to accomplish

Learn the best ways to build a budget you'll stick with

Incorporate spending in your budget for fun stuff
So again, what are you doing down here at the bottom of this page?
Start building a financial legacy you can be proud of today!