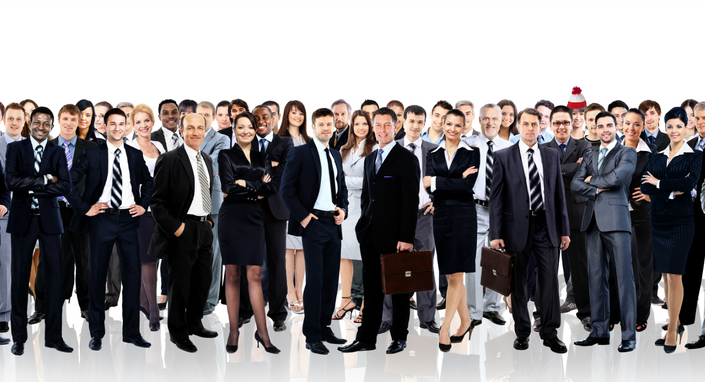 Finding a Trustworthy Financial Advisor
The course that could literally save you tens of thousands of dollars and drastically narrow your search for a financial advisor.
Enroll in Course
Wouldn't it be amazing if every trustworthy financial advisor had to wear a red and white hat to identify themselves to you? Wouldn't that make selecting one much easier?
Well, unfortunately, there's no secret society where all of the trustworthy financial advisors meet and put on identifying hats or get secret tattoos.
But if I told you that I could drastically narrow your search for a financial advisor and help you select someone you can actually trust with your hard-earned money you'd be interested, right?
Let's have a quick chat...
Are you here for any of these reasons?
--> You have no idea if you actually need a financial advisor. When's the best time to get one? How much money should you have? What questions should you be asking yourself? Is there a less-expensive option to a full-fledged financial advisor?
--> You're struggling to find out how much you should be saving for retirement. Should you be saving 15% of your income? Do you need to have $1 million to retire comfortably? Where should you be investing the money?
--> You've heard some bad things about financial advisors. Should you find someone that's a fiduciary? What's a fiduciary? How do you know if a financial advisor's out to take your money? How do you spot a scam?
--> You don't know how someone becomes a financial advisor. Do they need to have a special degree? Do they need to pass a specific test? Can every financial advisor do the same thing?
--> You don't know the first place to start researching financial advisors. What's the best website to perform a search? Should you look for someone with a specific financial designation? Should you take recommendations from family and friends? Where can you find complaints against financial advisors?
--> You're concerned about how financial advisors make money. How do these fees affect your balances over time? Do all financial advisors make commissions? How much money do they actually make? Is there a compensation method that's best?
--> You're intimidated at the thought of interviewing financial advisors. How do you know if they're lying? What questions should you ask them? How many financial advisors should you interview? How do you go about making the final decision?
Did you audibly should out, "That's me!"? Well, you're in the right spot.
Did you know that a 1.5% annual fee paid to a financial advisor could end up reducing your account balance BY ALMOST $200,000 over a 25-year time period if you're investing $1,000 a month?
So What Do You Get?
Almost four hours of instructional videos with step-by-step guidance on how to find a financial advisor you can trust. Each lesson also contains the transcription of the video if you'd prefer the text. If you'd prefer text, I've got you covered. All videos are transcribed and the full text is included in each lesson.
A highly-detailed, printable worksheet to help you gather the information needed to select and interview a trustworthy financial advisor.
An unbiased CERTIFIED FINANCIAL PLANNER™ professional eager to help you find a financial advisor you can trust. He's unbiased because he doesn't want you as a client.
Access to a private Facebook group where you can ask questions and share experiences with others that are on the same quest as you.
Full access to the class 24 hours a day, 7 days a week, 365 days a year. You'll also get all future updates at no extra cost!
Access to the affiliate program where you can earn a 25% commission on sales of the course to your family, friends, and even strangers. Now that will certainly help you save more for retirement!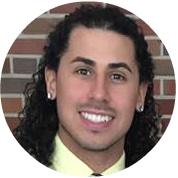 "Adam is extremely knowledgeable in his field and is able to break down his concepts in an easy to follow way for your progression and success. He truly listens to what you need to say, pinpoints your areas of improvement, and sets you on the right track. You will not be disappointed."
- Nathanael R.
Course Curriculum
Section 1 - Why You May Need a Financial Advisor
Available in days
days after you enroll
Section 2 - Why Some Financial Advisors Get a Bad Wrap
Available in days
days after you enroll
Section 3 - The Financial Advisory World
Available in days
days after you enroll
Your Instructor
My name is Adam Hagerman and I'm a CERTIFIED FINANCIAL PLANNER™ professional and Accredited Financial Counselor® dedicated to helping people just like you, achieve financial freedom. As a full-time financial coach, I talk to individuals and families about their finances day in and day out. I'm a financial professional that tells you like it is and doesn't try to sell you expensive products. I'm only dedicated to you and I want to make sure you have the knowledge needed to achieve financial freedom.
Want to know what makes me the perfect instructor for this course? First, I've been there before. I worked in administrative roles for several financial planning firms that in my opinion, took advantage of their clients. They put them all in the same box which is wrong. Second, I don't want you as a client. You might be thinking, "Well he's just doing this course so I want to leave my financial advisor and work with him." Nope. That's not it at all. I don't have my own financial planning firm and I don't want one. I just want to make sure you're not getting ripped off.

30-Day Money Back Guarantee!
I truly believe this course will help you drastically narrow your search for a trustworthy financial advisor. If you don't agree, I'll be happy to refund your money within 30 days.
Frequently Asked Questions
Who is this course for? Will I benefit from it?
If you're actively looking for or currently working with a financial advisor, then this course if for you. This course will give you step-by-step guidance on navigating the process of finding a trustworthy financial advisor and also help you determine if you current financial advisor is ripping you off. You'll learn the language and discover the questions you should be asking.
Are you going to give me a list of trustworthy financial advisors?
Nope. This is YOUR decision. You should never let anyone make this crucial decision for you. Your finances are different than all others. This course will help you drastically reduce the amount of time it takes to find a financial advisor.
How long will I have access to this course?
How does FOREVER sound? This course is self-paced which means you can take it at any time and in any place with an internet connection. You can take it once or multiple times over.
When was this course last updated?
This course was updated in August of 2017 and will continue to be updated on an as-needed basis. Plus, if you purchase the course now, you'll receive all of those sweet updates for free.
Is this course mobile and tablet friendly?
Yep. This site is fully responsive so feel free to view it on your cell phone, tablet, PC, Mac, hologram machine, etc.